KOVOHUTY a.s. Krompachy, SR
Krompachy, Slovak Republic - Modernization of copper anodes production - capacity 250 t Cu/melt
Implementation: 2007-2008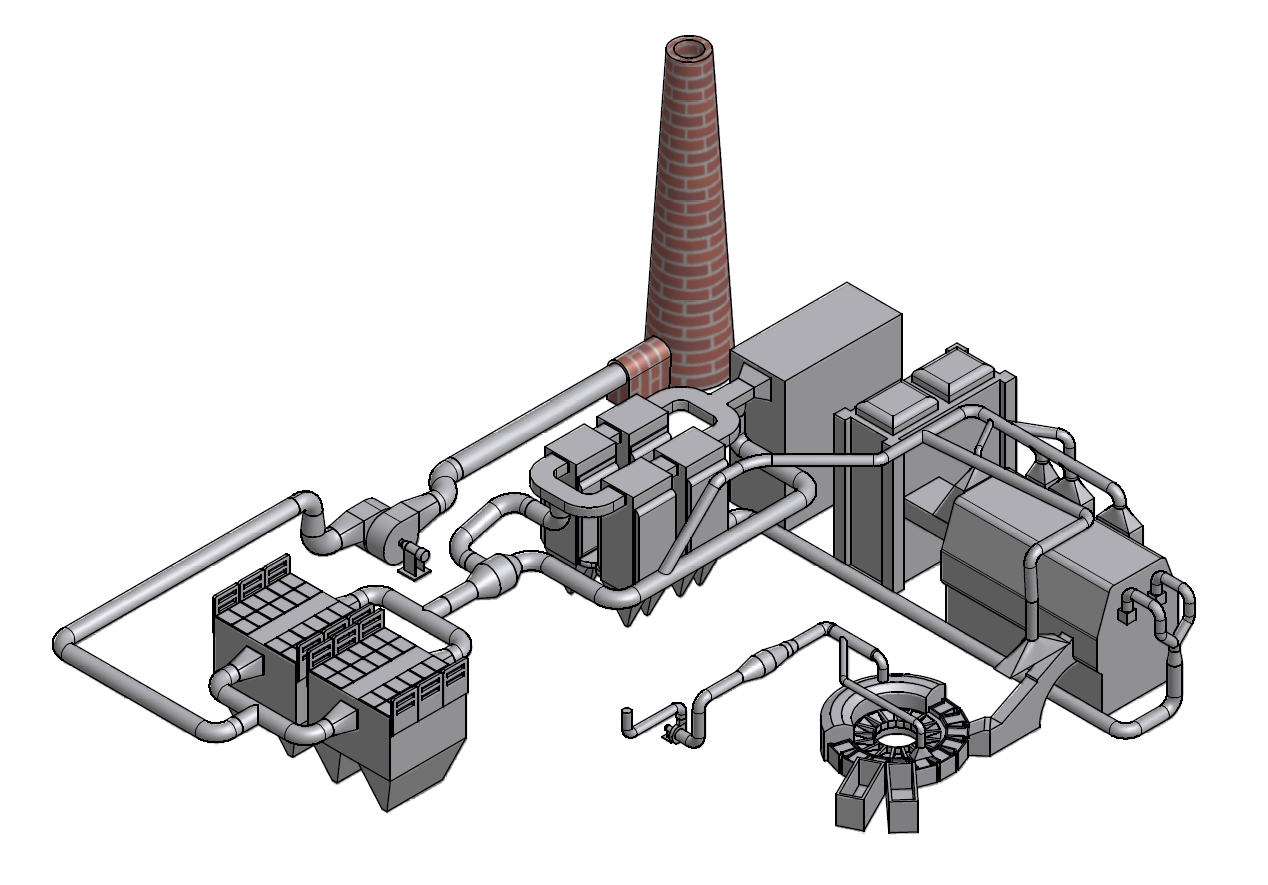 The company Kovohuty, a.s. purchased the anode technology equipment from the company Simar Societá Metali Marghera S.p.A., which was disassembled by the company ILD SK, it was transported from Italy to disassembled, the company designed its location at the company's premises and re-assembled it.
The technology is located in a new hall and is complemented by new equipment that was not suitable for disassembly and transportation.
Scope of supplies:
Overall design solution
Construction part – complete new two-part hall, including the foundations, foundations under the technology – foundations under the furnace 30×30 m at the level of -8 m (ground water at the level of -2 m)
Disassembly, reprocessing and assembly of the anode furnace MAERZ and casting carousel OUTOKUMP
Supply of cooling towers and cooling circuits
Supply of hydraulic stations
Supply of a compressor station
Supply of an after-burning chamber, utilization boiler 10 t/h (steam), recuperator, steam turbine condensation circuit
Filtration unit ALFA-JET – 3000 m2, including the heated hopper and insulation
Fan , Q = 55.5 m3/s, tmax =130°C, 500 kW, air-conditioning pipeline
Sources and distribution of technical gases
HV connection, transformer station, LV sub-station, complete control system

Scales, cranes, mobile machines
The general contractor was the company ILD SK, spol. s r.o. Košice
KONTAKTUJTE NÁS 
Ak sa chcete dozvedieť viac informácií alebo máte akékoľvek dotazy, neváhajte a napíšte nám.